Chris J. Marzonie
Associate / Senior Designer (Fire Protection & Plumbing)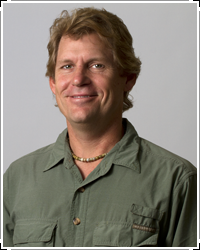 Pima Community College


Tucson, Arizona

Hydraulic Calculations Certification Program


Oklahoma State University
Chris has nearly two decades of experience in the design of water-based fire sprinkler systems for commercial and residential applications. His career spans 13 years working with a successful mechanical contracting company followed by a 12-year relationship with Kelly, Wright & Associates.
Experience at the contracting level included estimation, design and management of projects. He has installed systems in the field and has been responsible for installation-ready, pre-fabricated designs that necessitated intensive coordination and field verification efforts. This hands-on experience has enabled Chris to possess an understanding of field conditions and coordination responsibilities that are inherent to fire sprinkler system design.
Experience at the engineering level has included a wide range of design applications coordinated with client goals through the entire design process. Examples are wet pipe, dry pipe, pre-action, deluge and foam systems as well as fire pump and water storage installations. Chris spent three years performing plans review and acting as a fire sprinkler codes consultant for the City of Prescott Fire Department.
Email Chris: chris@kwmech.com