Burton W. Wright
CPD

Project Manager (Fire Protection & Plumbing)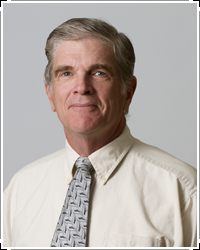 Certified Plumbing Designer (C.P.D.) 2001


American Society of Plumbing Engineers

Certified in Plumbing Engineering (C.I.P.E.)


American Society of Plumbing Engineers
Burt has over three decades of academic and hands-on experience with fire protection and plumbing design. He has worked as a plans examiner, a fire marshal, a senior fire protection designer for local fire protection contractors and as a senior plumbing and fire protection designer and project manager for two local mechanical engineering firms.
Burt has worked extensively with architects and engineers, and has excellent interdisciplinary communication skills. With regard to fire protection, Burt has extensive experience producing complete and detailed designs with calculations for all water-based fire suppression systems. He also can provide design criteria, water supply analysis, and complete specifications. With regard to plumbing, Burt has extensive experience producing plumbing designs and specifications for a full range of commercial, institutional and residential buildings.
Burt has served as secretary and chairman to the Arizona State Fire Code Committee, authored numerous code changes to the International Conference of Building Officials for the Uniform Fire Code and Uniform Building Code, and has served as a staff representative on the City of Tucson/Pima County Building Code Committee. Burt currently serves as Vice-Chairman to the City of Tucson/Pima County Fire Code Committee. Burt is also appointed as the Fire Protection Representative to the Town of Sahuarita Board of Appeals. As a result of this work, Burt has a complete & current understanding of the relevant codes and standards relating to fire protection at the local, state & national levels.
Email Burt: burt@kwmech.com